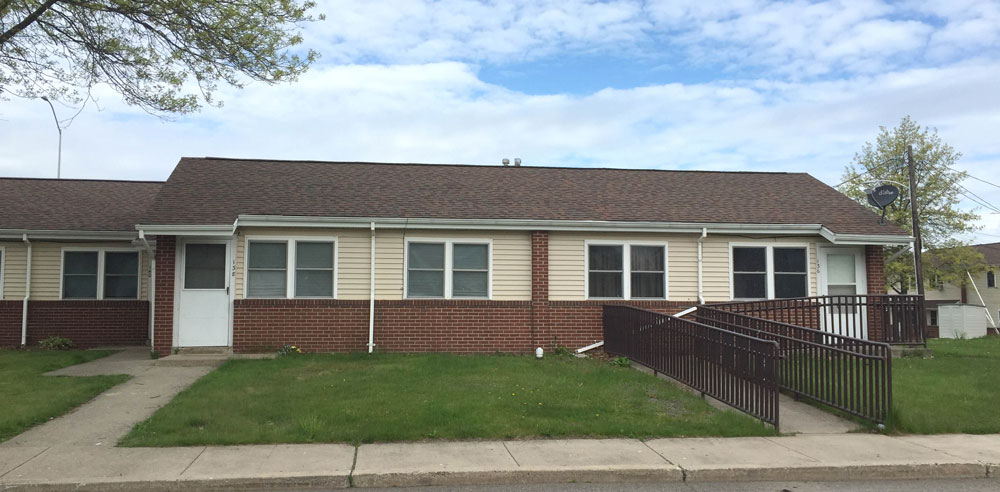 Vine West Family Units
334 West Birch Street
Hazleton, PA 18201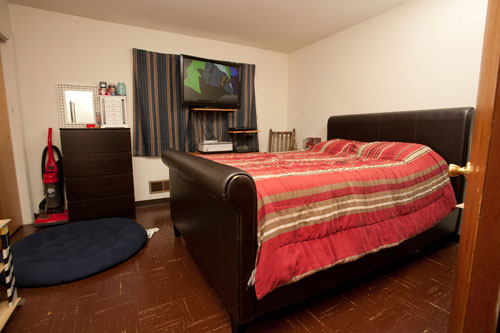 Vine West Family Project is a 53-building, 100-dwelling unit, garden apartment site built in 1970. The site has 12 one-bedroom, 30 two-bedroom, 50 three-bedroom and eight four-bedroom apartments. Eight units have been converted into handicapped units.
The building construction is 2x4 frame with aluminum and brick siding, new double-glazed windows, storm doors on both entrance doors, insulated walls and insulated gable roofs (estimated R-value of 30).
Each unit has a washer/dryer connection. The permanently installed lighting fixtures are primarily circleline fluorescent fixtures. Each dwelling unit has two incandescent exterior door lights that are turned on by wall switches. The average apartment size is approximately 1,078 square feet. These are the largest apartments managed by the Hazleton Housing Authority.
Each unit is heated by a dedicated natural gas furnace and atmospherically fired DHW heaters. The equipment is standard efficiency. Natural gas is primarily consumed to heat the dwelling units. All toilets are standard 3 GPF units.
The facility also has a community/rental office building, storage building and maintenance building. The community/rental office building is similar in construction and mechanical equipment to the dwelling units. The storage building and maintenance building heating systems are electric. The lighting systems are fluorescent standard efficiency equipment. The exit lights have been retrofitted with fluorescent technology.
Amenities include:
Community Room
Security video cameras
Washer, dryer hook-up
Head Start classroom
E.S.L. classes through Luzerne County Community College
24-hour maintenance service
All utilities except phone and television
On-site manager
G.E.D./E.S.L. classes – Career search
Applications are taken every Wednesday between 9 a.m. and 11:30 a.m. and 1 p.m. and 3 p.m. at the Hazleton Housing Authority Executive Office, 320 E. West Mine Street, Hazleton, PA 18201.
Birth certificates, social security cards, proof of address, immigration status and income of all family members are required to apply.
Any questions, call our office at 570-455-9503, ext. 119.